While the new Netflix musical drama Soundtrack is pretty terrible, it does come with some amazing songs. Of course.
One of the best tracks on Soundtrack, Season 1, Episode 1, "Track 1: Nellie and Sam" is the late Amy Winehouse's 'Love is a Losing Game'.
The English singer songwriter's 'Love is a Losing Game' is from Winehouse's second and, sadly, last album Back to Black.
It was the fifth single from the album. It was also the song that was Amy Winehouse's lowest charting release from the album, making the charts only in the UK, Ireland, Italy and the Netherlands.
The track came with a music video, but not the video that was originally planned. That was because, according to one source, Winehouse did not show up for the arranged shooting.
The music video ultimately released then was just a montage of black and white footage of the singer performing live.
While the song was not the success Winehouse would obviously have liked, 'Love is a Losing Game' was given the Ivor Novello Award for Best Song Musically and Lyrically the following year.
Since Amy Winehouse's death of a drug overdose four years later, Sam Smith has also recorded a cover of the song.
Listen to Amy Winehouse's 'Love is a Losing Game' from Soundtrack, and watch the music video for the track. You can also hear her sophomore album Back to Black, which includes the song, in full below that.
And do listen to the song lyrics, as they describe quite perfectly some of what Amy Winehouse experienced in her far too short and quite tragic life.
Though I battle blind
Love is a fate resigned
Memories mar my mind
Love, it is a fate resigned
For more Amy Winehouse music, listen to 'Back to Black' as featured on Suits.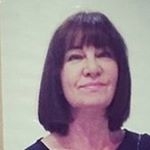 Latest posts by Michelle Topham
(see all)