The iconic English rock band Free song 'Oh I Wept' was played over the opening scene of the new episode of the FX on Hulu series Devs this week — Devs, Season 1, Episode 5 (aired March 27th, 2020).
And it is a song that, while you may have trouble remembering who recorded it, you are likely to have heard time and time again over the last few decades.
After all, its gorgeous melody and sad but hopeful lyrics have a tendency to play on your emotions.
Free's 'Oh I Wept' was originally released in June, 1970 on the band's third studio album Fire and Water.  An album that was a massive success for the English band, as it hit the #2 spot on the UK's album chart and then sat there for 18 weeks.
The album also charted high in the United States, Austria, Germany and France, giving Free their first majorly successful album ever.
Interestingly, however, 'Oh I Wept' was not actually released as a single from Fire and Water.
Instead, that honor went to the song 'All Right Now'. A track that charted high in over 15 countries, including the U.S. and the UK, and eventually helped put Free on the map as one of the bands to watch.
Free's 'Oh I Wept' appearance on Devs is not the first time this year the song has been used on a popular TV show either.
The song was also featured on the first season of the Amazon Prime series Hunters earlier in the year.
Free's 'Oh I Wept' was co-written by band guitarist Paul Kossoff and lead vocalist Paul Bernard Rodgers.
The band's album Fire and Water was re-mastered and re-released in 2008 with an additional 23 tracks and two versions of 'Oh I Wept'.
That release has a much clearer and richer sound than the original, as you will hear in the Spotify player below.
Meanwhile, you can listen to Free's 'Oh I Wept' in its original version in the video below.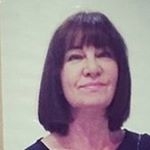 Latest posts by Michelle Topham
(see all)