The iconic French song, Jacques Brel's 'Ne me quitte pas', was featured as the opening track on Mr. Robot last night — Mr. Robot, Season 4, "Series Finale Part 2" (aired on December 22nd, 2019).
The song was heard as Elliot starts trying to take the place of the alternative world Elliot.
Belgian singer songwriter Jacques Brel's 'Ne me quitte pas' is the original version of the now iconic song.
The song was written after Brel was thrown out by his mistress, as he refused to acknowledge the child she was pregnant with was his. She eventually had an abortion because of this.
The song was recorded at the end of 1959, and first appeared on Brel's fourth studio album La Valse à Mille Temps.
He recorded the song again in 1972 as the title track of his twelfth album.
Since Jacques Brel's original release of 'Ne me quitte pas', the track has been covered many times in many languages by a huge number of artists. Making it one of the world's most covered songs.
Notable covers of the song include Nina Simone, Sandy Shaw, Alison Moyet, Belinda Carlisle, Barbra Streisand (in a mix of English and French), Celine Dion, Wyclef Jean and Ute Lemper. All of these were in the original French.
Other languages 'Ne me quitte pas' has been covered in include Arabic, Catalan, Czech, Dutch, English (Shirley Bassey, Cyndi Lauper, Neil Diamond among others), Finnish, Greek, Spanish, Swedish, Spanish and Russian.
It is a gorgeous yet so sad of a song, it is really no wonder it has been so popular since it was first released.
Listen to Jacques Brel's 'Ne me quitte pas' as featured on the final episode of Mr. Robot in the video below. You can also hear the track on Brel's 1972 studio album of the same name in three different versions in the Spotify player below that.
You can also listen to Styx's 'Mr. Roboto' from the first part of the series finale on Leo Sigh here.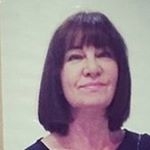 Latest posts by Michelle Topham
(see all)