The movie to watch on Netflix this month is the new romantic comedy film Someone Great.
Starring Gina Rodriguez, Brittany Snow and DeWanda Wise, the movie is not only well-written and entertaining to watch, but it also has superb music on its soundtrack.
Songs like American singer and rapper Lizzo's 'Truth Hurts', which showed up in the trailer for the film as Erin goes over to Jenny's apartment and sees her crazily singing along.
Before its feature on Someone Great, Lizzo's 'Truth Hurts' was originally a non-album single the rapper released back in 2017.
As for Lizzo herself, she is a pop singer, rapper, actor, flautist and songwriter that has been creating and releasing music since her first album Lizzobangers in 2013.
She currently has three solo albums released, three collaboration albums and two EPs, with her latest on Atlantic Records, Cuz I Love You, just hitting shelves last week.
The 30-year-old Houston, Texas native will kick off a North American tour promoting the album this month.
Lizzo is also known for being her own girl regardless of what others think, and for her promotion of self-love and body positivity. So much so, she even uses plus-sized dancers, the Big Grrrls, for all her dance routines. Go her!
Listen to Lizzo's 'Truth Hurts' in the official music video for the track below. The song is catchy, cool and badass and every woman should feel like that at least once in her life.
And for more music from the fabulous Lizzo, she has a superb 50-track playlist on Spotify called Everything Lizzo you must listen to. It includes an explicit version of 'Truth Hurts', that is truly fabulous.
You'll find that playlist in the Spotify widget below.
Related Reading: Listen to Kingsbury's 'Blurry Now' from the cool Netflix series Chilling Adventures of Sabrina
#Lizzo #TruthHurts #SomeoneGreat #Netflix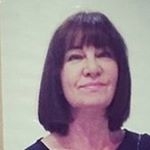 Latest posts by Michelle Topham
(see all)