MIA. releases 'Lauffeuer' lyrics video
German pop rock band MIA. has their first new single out in three years. Called 'Lauffeuer' (Wildfire), it's typical MIA. in that it's catchy, and has a cool pop sound mixed with soft rock.
Throw in lead singer Mieze Katz's voice, which I've always loved, and 'Lauffeuer' is my Repeat Rotation Video today, just because listening to it makes me happy.
Along with the single, MIA. has also released a lyrics video for 'Lauffeuer'. Of course, it's in German, so not much help if you don't speak the language, but still well worth watching just for the song.
'Lauffeuer' is from MIA's sixth studio album Biste Mode, which will be released on May 22nd.
MIA. says the album is heavily influenced by the fabulous experiences they have always had in concerts. You'll be able to grab it on all major digital music sites.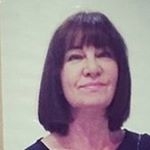 Latest posts by Michelle Topham
(see all)