Even if you did not like the ending of the hit HBO series Game of Thrones last night, as I and many other fans did not, you have to admit that the last scene with that final piece of music  — Ramin Djawadi's 'A Song of Ice and Fire' — was beautiful.
The music that was played as we saw Jon riding beyond the wall with Tormund and the Wildlings. The final piece of music in the iconic eight-season, 73-episode series that was one of the most watched series in television history.
In fact, German composer Ramin Djawadi's 'A Song of Ice and Fire' was just one of an enormous number of songs he wrote for the series. He wrote almost all of the music for all 73 episodes. An astounding achievement. Particularly as so many of the pieces he wrote are so memorable.
For the series finale episode — Season 8, Episode 6, "The Iron Throne" — not only did he write 'A Song of Ice and Fire', but also eight other pieces of music.
Djawadi's Game of Thrones music has also won the composer a number of awards, including a Primetime Emmy Award.
Listen to Ramin Djawadi's 'A Song of Ice and Fire' in the video below, as one of the finest examples of his work. It really is beautiful.
You can also hear more music from the final season of Game of Thrones on the official Game of Thrones: Season 8 album in the Spotify widget below that.
Related reading: What was Emilia Clarke's most embarassing Game of Thrones moment? Watch her tell The Hollywood Reporter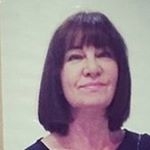 Latest posts by Michelle Topham
(see all)