I have not heard Soft Cell's 'Say Hello, Wave Goodbye' for at least a decade. Not until the track was played on one of the latest episodes of the Netflix original series Master of None — Season 2, Episode 5, "The Dinner Party". It was heard when Dev drops Francesca at the hotel and it plays until the episode ends.
And, although I was always a fan of Soft Cell, 'Say Hello, Wave Goodbye' was always a hard track for me to like as the way Marc Almond sings it, it always sounded like it was such an effort I found listening to the song exhausting.
Thirty five years after it was first released and listening to it this week, and I can't say my feelings have changed.
'Say Hello, Wave Goodbye' is from Soft Cell's 1982 album Non-Stop Erotic Cabaret. The song hit the number three spot on the UK singles chart at the time of its release.
It was re-released nine years later and again hit the British pop charts, this time at number 38.
You can still pick up Non-Stop Erotic Cabaret on most major music sites today if you like how this track sounds (and that is well worth doing just to own their single 'Tainted Love', which is brilliant).
Or you can listen to it in the official video for the song below.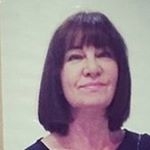 Latest posts by Michelle Topham
(see all)