Song of Home – Ashmole 782 starts off upbeat and catchy but is soon very creepy
The first episode of the new British TV series A Discovery of Witches aired on Sky One last night, and it promises to be an absolutely phenomenal series. Not only for the plot, the cast and the acting, but also because it has some truly superb music.
Music like the opening song — 'Song of Home – Ashmole 782', featuring Klara Ketelaars & The Chamber Orchestra of London.
A song which gave us a gorgeously ethereal introduction to the series, as the song begins with a catchy melody and upbeat vocals from Klara Ketelaars. It then abruptly morphs into an instrumental from The Chamber Orchestra of London that becomes creepier and creepier as the ancient manuscript Ashmole 782 makes an appearance.
'Song of Home – Ashmole 782' is just one of 24 beautiful tracks that were composed specifically for the soundtrack of A Discovery of Witches.
Many of the tracks feature Klara Ketelaars, Josephine Knight or the soundtrack's composer Rob Lane.
A Discovery of Witches is based on the All Souls trilogy of historical fantasy books by American author Deborah Harkness. The series stars Matthew Goode, Teresa Palmer, Owen Teale, Malin Buska, Aiysha Hart and Trevor Eve.
Doctor Who's Alex Kingston also makes an appearance in episode one.
You can listen to the gorgeous and quite creepy 'Song of Home – Ashmole 782' from the opening of the first episode of A Discovery of Witches in the video below.
You can also listen to the entire 24-track soundtrack from the series, all of which feature The Chamber Orchestra of London, in the Spotify widget below that.
Just be warned, you might not want to listen to it in the dark and by yourself. As, while rich, gorgeously composed and an absolutely stunning work, the entire soundtrack is quite creepy and could give you a scare.
Listen to Rhodes 'The Lakes' as featured on Grey's Anatomy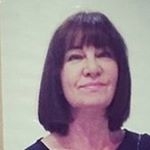 Latest posts by Michelle Topham
(see all)