The iconic 1983 synthpop track Styx' 'Mr. Roboto' was a fitting ending to the first part of the series finale of Mr. Robot last night — Mr. Robot, Season 4, Episode 12, "Series Finale Part 1" (aired on December 22nd, 2019).
A song you absolutely get the feeling the Music Supervisor of Mr. Robot had been saving up until he knew the series was coming to an end. After all, it is the most perfect track for a hacktivist/techno thriller you could possibly think of
Styx' 'Mr. Roboto' was first released in early February, 1983. It was written by the band's lead vocalist Dennis DeYoung for their eleventh studio album Kilroy Was Here.
An album that is reported to have alienated long-term older fans, due to its complete switch in music direction, but one that also meant Styx earned a place for themselves in popular culture since then, the album was so unique.
The song begins with the Japanese lyrics 'Dōmo arigatō misutā robotto'. A phrase that made its way into pop culture after the track's release, with the phrase "Dōmo arigatō, Mr. Roboto" showing up in a massive number of iconic TV series, including Futurama, Arrested Development and The Simpsons.
'Mr. Roboto' itself even made it onto the Japanese TV series Densha Otoko.
The official music video for 'Mr. Roboto' features guitarist Tommy Shaw in a museum. He is approached by a robot that then turns into five other robots. They in turn eventually morph into the members of Styx who perform the song on stage. But in the style of a rock opera.
Before the end, however, all band members have turned back into robots, with lead singer DeYoung screaming at one of the robots before he passes out. When he wakes up, he realizes he is being experimented on by two of the robots. He leaps up and escapes.
Soon he is back on stage where it is revealed he is actually a robot himself. "I'm Kilroy, Kilroy, Kilroy" he sings as he removes his human mask.
Listen to Styx' 'Mr. Roboto' in the official music video below. Their 9-track album Kilroy Was Here, which includes the iconic song, can also be heard on full on Spotify (see player at the end of this article).
You can also listen to a slew of other superb songs from the Mr. Robot soundtrack over the last few years on Leo Sigh.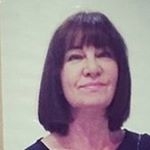 Latest posts by Michelle Topham
(see all)