Los Angeles-based indie pop rock group 3 One Oh's 'Here We Go' was played on the soundtrack of the latest episode of the hit TV series Pretty Little Liars: The Perfectionists this week — the season finale of Season 1 — Episode 10, "Enter The Professor" (aired on 22nd May, 2019).
The song was heard during the scene at Luke's food truck, and as Caitlin receives an update about Jeremy's condition.
3 One Oh's 'Here We Go' is the second song the trio have had featured on a TV series in almost as many weeks, with their track 'Heroes and Legends' showing up on the supernatural series Lucifer earlier in the month.
Earlier in the year, the group has also had songs featured on series like Station 19, Netflix's Selling Sunset, Freeform's Good Trouble, and NBC's The Titan Games. 
Pretty damned good for a trio that are still relatively new on the music scene.
Then again the three musicians — Shari Short, Crash Cove and Rick Seibold — were successful songwriters/producers already before they ever even formed 3 One Oh.
In the past, they have written successful songs for artists like Miley Cyrus, Ariana Grande, Joe Jonas and even the South Korean boy band BTS. So they obviously have an ear for a big hit.
Now they are just turning that talent to their own benefit, and creating addictive pop tunes it is obvious TV show supervisors seem to be loving.
If you liked 3 One Oh's 'Here We Go', and who wouldn't, as it is incredibly catchy and upbeat, you can listen to it in the video below.
The trio also has a another catchy single out today. It is called 'Eyes On You', and you can give it a listen in the Spotify widget below as well.
Finally, if you would like to keep up to date on more upcoming music from 3 One Oh, and let's face it, it will be hitting a TV series near you very soon more than likely, bookmark the pop trio's website.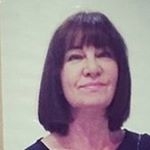 Latest posts by Michelle Topham
(see all)