American indie pop rock trio 3 One Oh's 'Heroes and Legends' was one of the cool songs featured on the fourth season of the supernatural drama series Lucifer on Netflix this week — Season 4, Episode 10, "Who's da New King of Hell?".
The song was heard as we see Team Lucifer kicking ass in their fight with the rogue demons and, man, was that the perfect track for that epic clash.
3 One Oh is based in Los Angeles, and comprises three successful songwriters/producers, who decided to start creating their own music instead of always writing for someone else.
The three — Shari Short, Crash Cove and Rick Seibold — have written hit songs for the likes of Miley Cyrus, Ariana Grande and Joe Jonas.
Nowadays, they are also writing for themselves, including 3 One Oh's 'Heroes and Legends' and 'Going Out Tonight', both of which were released in 2019 on the trio's own record label and which you will find in Spotify widgets below.
This isn't the first time 3 One Oh's 'Heroes and Legends' has been used in a TV show either since it's March 1st release date. The track was also used in NBC's sports competition series The Titan Games.
Listen to 3 One Oh's 'Heroes and Legends' in the video and the Spotify widget below.
And, if you like what you have heard so far, bookmark the trio's website, as they are good at keeping fans up to date about upcoming new music.
As for the music in Season 4 of Lucifer, which has been pretty stellar, don't miss listening to Old Caltone's 'The Beast' (which is stunning), the Portishead's classic 'Glory Box' and Adona's 'Haunted'.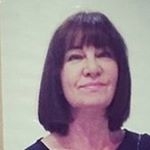 Latest posts by Michelle Topham
(see all)