The New York-based band 8 Graves track 'Wolves' was the last song featured on the latest episode of Marvel's Cloak & Dagger this week — Season 1, Episode 10, "Colony Collapse".
It was played as Tandy goes home after a long time away, and as Ty hides, and it added a suitable bleakness to the scene and a fabulous piano beat to the ending of that emotional episode.
8 Graves describes their music like this:
The roller coaster of human emotion twisting and turning within all of its rages through deep, dark valleys and over soaring, triumphant loops. While we are all present for our own ride, it's rare to take a seat on someone else's. This is the experience inherently present in each song 8 Graves produces.

Listening to a song, you're ripped down by the harsh, lonesome, introspective realities and bleak circumstances of our journey through life, and then catapulted back up by the spiteful, defiant strength we sometimes find in those moments.

The pain and the progress; the push and the pull are present in every measure, begging to hide away, yet demanding to be heard.

8 Graves offers us the opportunity to hurt together, to bleed aloud, and to know the struggles we feel isolate us guarantee we are never alone.
Personally, I had never heard of 8 Graves until I heard that strong track on Marvel's Cloak & Dagger, but you can bet I looked them up right after.
And it does seem as though they are still relatively unknown (and why the hell is that?), even though they have been releasing music since 2015, which is even more cool that the Music Supervisor of the show found their music and thought it would be perfectly suited to the feel of the show.
Because, yep, he/she was right.
If you liked 8 Graves' 'Wolves' as much as I did, you can hear more of their music on Soundcloud (I highly recommend giving 'Losing My Mind' feat. Sugarwolf — it is gorgeous), and then learn more about the band on their website.
Now listen to 'Wolves' in the YouTube video below, and in the Soundcloud widget below that. Then make sure you follow them as well.
Related: Don't miss listening to The Decemberist's 'Sons and Daughters' from Marvel's Cloak & Dagger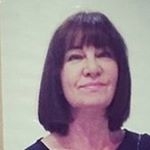 Latest posts by Michelle Topham
(see all)