Listen to A Flock of Seagulls' 'I Ran (So Far Away)' from Netflix's Dark
I always love it when the British synthpop band A Flock of Seagulls track 'I Ran (So Far Away)' shows up on the soundtrack of a TV series, movie or video game. Because it is the band's most successful song, and pretty iconic if you were into the alternative music scene in the 1980s like I was.
In fact, I can remember several places I was when that song was playing on the radio quite vividly.
A Flock of Seagulls 'Space Age Love Song' from Spiderman Homecoming is cool
This month, A Flock of Seagulls' 'I Ran (So Far Away)' showed up on the soundtrack of the unsettling Netflix new German-language series Dark. It appeared on "Crossroads", Episode 7 of the series, when Jonas gets to the schoolyard back in 1986, and added something quite appropriately atmospheric to the scene.
'I Ran (So Far Away)' is originally from A Flock of Seagulls self-titled debut album, which was released in 1982, and comes in three versions — the radio edit, the long version and the video version.
As for the band, yes, they are still together and performing today.
Watch the official music video for the song below which, obviously has the video version of the song (it misses the longer intro of the long version), and then try to get that melody and beat out of your head.
Honestly, it's impossible.
Related: Listen to the gorgeous Agnes Obel song 'Familiar' from the Netflix series Dark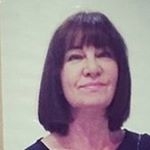 Latest posts by Michelle Topham
(see all)