Listen to A Flock of Seagull's 'Space Age Love Song' from 'Spider-Man: Homecoming'
Listen to A Flock of Seagull's 'Space Age Love Song' from 'Spider-Man: Homecoming'
If you have seen Spider-Man: Homecoming, whether you liked the film or not, you have to admit it has some pretty stellar music on its soundtrack. Songs from The Ramones,  Spoon, Canned Heat, The English Beat, Demi Lovato and, one of my favorite all-time songs, 'Space Age Love Song' by British new wave/synth pop band A Flock of Seagulls.
If you have seen the movie, you will have heard 'Space Age Love Song' played in the background during the Spider-Man: Homecoming homecoming dance.
The song itself was popular back in the early 1980s when A Flock of Seagulls had only been around for a couple of years but were cranking out international hits. 'Space Age Love Song' was their fourth single and, while it wasn't hugely popular in the mainstream, it was one of the most requested songs on alternative radio at the time, including on the station I used to DJ for.
It's also one of those songs most people often immediately recognize, but have no idea who performed it or what year it was released.
So here you go — 'Space Age Love Song' is from the band's self-titled debut studio album, and it was released in 1982.
Related: How to make a Spiderman cake — cherry flavored too, just like Peter Parker likes it
As for A Flock of Seagulls? Thirty-five years later, with a somewhat different line-up, the band does still exist. Lead singer Mike Score, however, now does mainly solo work.
Listen to A Flock of Seagulls 'Space Age Love Song' from Spider-Man: Homecoming in the video below.
The band's debut album, which is a superb example of good 1980s synth pop, is still available on MP3, CD and vinyl.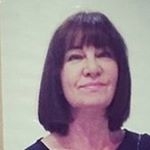 Latest posts by Michelle Topham
(see all)