Listen to A Tribe Called Quest's 'Electric Relaxation' from iZombie
Listen to A Tribe Called Quest's 'Electric Relaxation' from iZombie
A Tribe Called Quest's song 'Electric Relaxation' was one of the songs played on iZombie this week — Season 4, Episode 9, "Mac-Liv-Moore" — April 30th, 2018.
The track was played as Liv joins Clive in the interrogation room, and begins to question Westin.
'Electric Relaxation' is from A Tribe Called Quest's third studio album Midnight Marauders.  Released in 1994, it is probably a song that is very familiar to you for other reasons than just that album, as it was used as the opening song for the TV series The Wayans Bros.
A Tribe Called Quest is an alternative hip hop collective that comes on the music scene periodically.
Founded in 1985 in Queens, New York , it was originally comprising producer Q-Tip, Phife Dawg,  Ali Shaheed Muhammad and Jarobi White. As artists came and went, the hip hop collective eventually broke up in 1998.
They re-united in 2003 and again in 2006, and stayed together until 2013. They reunited once again in 2015 and worked together for two years, before breaking up in 2017. Before they did, however, they gave performances at a number of festivals around Europe.
Listen to A Tribe Called Quest's 'Electric Relaxation' from iZombie in the music video below. It's hip hop at its most relaxing.
Related: Listen to Pearl Jam's 'Just Breathe' from iZombie  — it's perfect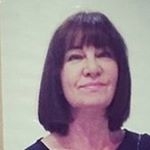 Latest posts by Michelle Topham
(see all)