American hip hop band A Tribe Called Quest's 'Scenario' was featured on the latest episode of the Fox police drama series 9-1-1 last night — Season 2, Episode 15, "Ocean's 9-1-1".
The track was played as the police are serving search warrants, and then conducting searches door to door.
A Tribe Called Quest's 'Scenario' is from the late hip hop band's 1991 jazz-influenced second album The Low End Theory. An album that was eventually certified platinum.
The track was the third single from the album, and was revered for its verses individually rapped by members of the hip hop group Leaders of the New School, and for its amazing group choruses by the superb rappers.
Time magazine even went so far as to name the track as one of their Best 100 Songs of All Time.
A Tribe Called Quest was a hip hop collective that produced music starting in 1985, disbanded, got back together and finally stopped creating music in 2017. It originally comprised MC, Q-Tip, Phife Dawg, Ali Shaheed Muhammad and Jarobi White.
The band is iconic in hip hop culture as it is considered an alternative hip hop pioneer.
During their time together, the collective released six studio albums, five compilation albums and two EPs. They also collaborated together on a slew of singles, with their last single, 'Dis Generation…' releasing in February, 2017.
Listen to one of their most successful singles, A Tribe Called Quest's 'Scenario' in the official music video below.
You can also hear the hip hop collective's superb 14-track album The Low End Theory in its entirety in the Spotify widget below that.
Related Reading: Listen to Fall Out Boy's 'Sugar, We're Goin' Down' from 9-1-1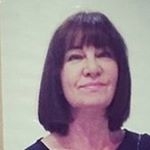 Latest posts by Michelle Topham
(see all)