Listen to A Walk off the Earth's 'A Hard Rain's A Gonna Fall' from 'The Blacklist'
Listen to A Walk off the Earth's 'A Hard Rain's A Gonna Fall' from The Blacklist
Canadian indie rock, ska and reggae band Walk off the Earth's cover of the Bob Dylan song 'A Hard Rain's A Gonna Fall' was featured on the latest episode of The Blacklist last week — Season 5, Episode 2, "Greyson Blaise".
The song was also played on an episode of the Starz TV series 'Outlander' earlier in the month — Season 3, Episode 4, "Of Lost Things" — giving the indie band two TV series featured songs in as many weeks.
Not bad for a quintet that started out uploading videos to YouTube, then uploaded one amazing video ('Somebody That I Used To Know') and became massively world famous literally overnight.
The music video for the band's cover of Bob Dylan's 'A Hard Rain's A Gonna Fall' was first released by the band on their YouTube channel back in 2011, and has received over two million views since then. It's bound to get quite a few more from fans of The Blacklist as well, as it really is a beautiful cover.
You can find out more about Walk off the Earth, as well as listen to a lot more of their innovative original songs and unusual covers, on Walk off the Earth's website.
Listen to (and watch) the band's cover of 'A Hard Rain's A Gonna Fall' below.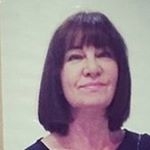 Latest posts by Michelle Topham
(see all)