Have you ever noticed how some of the most popular music from TV and movie soundtracks is often mellow, quiet and pretty darned heartbreaking?
Songs like Aaron Espe's 'Gone'. A song that was featured on Grey's Anatomy last night (Grey's Anatomy, Season 12, Episode 6 — 'The Me Nobody Knows').
'Gone' is from Aaron Espe's 2012 album Three, and it is a remake of the N'sync hit that was so popular back in 2009.
And while that track was definitely pretty for its time, Espe's version is far more emotional, much more sad and one of those songs you will hear just once and not be able to get it out of your head.
As for Aaron Espe, he is a singer-songwriter from Nashville who currently has six solo albums out via Nettwerk Music.
If you are not familiar with his music, which to me has a similar feel in some respects to music from artists like David Gray or Sleeping At Last, don't just stick to 'Gone', as Espe has some equally beautiful songs across all of his albums.
It would be a shame to miss them.
Listen to Aaron Espe's 'Gone' in the video below that. The song is so beautiful, though, I'll bet you can't just play it once.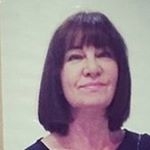 Latest posts by Michelle Topham
(see all)