The AC/DC track is a helluva banger
Australian hard rock band AC/DC's 'If You Want Blood (You've Got It)' was that bangin' song played during the last scenes of The Bear, Season 2, Episode 9, "Omelette" this month — and again over the episode's end credits.
The song was released in July, 1979 on the band's sixth studio album Highway to Hell, which came out via the Atlantic Records label.
Advertising
It is, sadly, the last album featuring Bon Scott as AC/DC's lead singer, as Scott died in early 1980 due to acute alcohol poisoning.
He was only 32 years old.
Highway to Hell went on to climb charts in nine countries, with its highest ranking at #7 in Germany and #8 in the United Kingdom.
In the United States, the album hit #17 on the Billboard 200 chart.
The album was so successful around the world, it was also eventually certified Gold in four countries, 2x Platinum in Canada, 5x Platinum in the band's home country of Australia, and 7x Platinum in the United States.
Advertising
As for AC/DC's 'If You Want Blood (You've Got It)', it is very much of a protest song.
A song complaining about the government and how the average citizen is treated by them:
It's animal
Living in a human zoo
Animal
The shit that they toss to you
but the lyrics then go on to promise, if the government keeps pushing people down until they can't take anymore, they will fight back:
If you want blood, you got it
Blood on the streets, blood on the rocks
Blood in the gutter, every last drop
Listen to AC/DC's 'If You Want Blood (You've Got It)' from those final scenes of the ninth episode of the new season of The Bear in the song's music video, and on their Highway to Hell album via Spotify.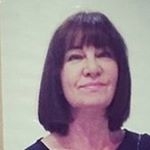 Latest posts by Michelle Topham
(see all)