Nashville-based singer songwriter Adona's 'Haunted' showed up in yet another TV series this week.
This time it was Lucifer, the supernatural drama series that featured this gorgeous song in its just released its fourth season. A season that has just been picked up by Netflix for the first time, after the show was canceled by Fox at the end of its third season.
Adona's 'Haunted' was featured on Lucifer, Season 4, Episode 3, "O, Ye of Little Faith, Father". The song was played as Lucifer and Detective Chloe Decker are in the car, and Detective Espinoza calls them with a good lead.
The track has also done well in other popular contemporary TV shows, being featured in The Perfectionists and Good Trouble as well.
It is an absolutely perfect fit for Lucifer, though, as the song itself seems to be so full of dark magic and intrigue.
Listen to Adona's 'Haunted' in the Spotify widget below.
And, if you love what you hear, she self-released her debut album Dark Things today, which you can also hear in its entirety in the Spotify widget below that.
You can keep up to date on Adona happenings on the singer's website.
There are also a slew of other gorgeous songs that have been featured on this new season of Lucifer. Including Old Caltone's stunning track 'The Beast' (his VOICE is incredible),  Portishead's weird, cool and wonderful 'Glory Box' and Klergy's beautiful yet ominous song 'World on Fire'.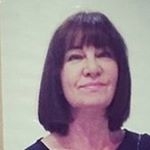 Latest posts by Michelle Topham
(see all)