This week's Ted Lasso episode — Ted Lasso, Season 3, Episode 3, "4-5-1" — featured close to 10 songs on its soundtrack.
The track that was played the longest though was Adriano Celentano's 'Prisencolinensinainciusol', which was played during the montage of Zava finally playing football for AFC Richmond and scoring goal after goal after goal.
The Europ pop track was released as a single by the Italian singer in 1972 and went on to become a big hit in Belgium, Germany, France, Netherlands and Italy.
And the funny thing about this song is it was written by Adriano Celentano to sound like non-English speakers think English sounds.
In reality, however, it is a gibberish language.
Although, of course, the track does have lyrics 🙂 :
Prisencolinensinainciusol
In de col men seivuan
Prisencolinensinainciusol ol rait
Uis de seim cius men
Op de seim ol uat men
In de colobos dai
Celentano's song was so loved in parts of Europe, 'Prisencolinensinainciusol' has since been covered by several other artists including American rock group Tub Ring, and the Italian singer Madame, as well as used on several TV shows.
Listen to Adriano Celentano's 'Prisencolinensinainciusol' from several scenes of last night's Ted Lasso in the video, and on the singer's album Celentano Hit Parade.
Now that's cool, eh?
Watch the third season of Ted Lasso via Apple TV+, and listen to more songs from its soundtrack on Leo Sigh.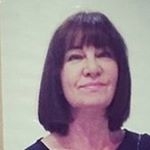 Latest posts by Michelle Topham
(see all)