Korean girl group Aespa's 'Hold on Tight' was one of the 16 tracks played on the soundtrack of the Apple TV+ movie Tetris this week.
The track was released exclusively on the official Tetris soundtrack album and, like just about everything the four Korean women put out, it is superb.
What with its catchy, addictive beat and fierce vocals that perfectly express the song's powerful message — "You and I might not look like the right match to the rest of the world, but isn't that up to us and not them?"
Lyrics like:
We werе built to be two enemiеs
But somehow I know, we're meant to be
This world's a battlefield, I will be your shield
We got something real, worth disrupting the peace
We'll disrupt the peace, ah-ah-ah
And isn't it nice to hear Aespa, aka Karina, Giselle, Winter, and Ningning, on the soundtrack of an American movie?
After all, since Aespa was founded by SM Entertainment in late 2020, the South Korean girl group has gained an absolutely huge worldwide following, with more than 5 million followers on Spotify currently, and over 4.3 million on YouTube so far.
Partially kicked off, of course, by how fast Aespa's debut video 'Black Mamba' earned 100 million views (fastest time of any K-pop group in YouTube history), and by how catchy just about everything they release has been.
No wonder then Aespa will be the first K-pop group ever to perform at both the Outside Landis Festival in San Francisco and New York's Governor's Ball later this year.
Not a big surprise then that Aespa's music was also chosen for the Tetris soundtrack, eh?
Listen to Aespa's 'Hold on Tight' as heard on Tetris in the video and on the Spotify player below, and let that catchy, addictive track grab you.
You can learn more about the four-member girl group on their official SM Entertainment page.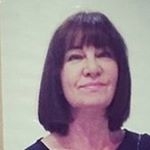 Latest posts by Michelle Topham
(see all)