Listen to Agnes Obel's 'Riverside' from 'The Mist'
Danish singer songwriter Agnes Obel's song 'Riverside' was featured on the latest episode of the Spike TV series 'The Mist' this week — Season 1, Episode 2, "Withdrawal".
It was heard right at the end of this week's episode as the townspeople take refuge in the church and at the mall, and as Jay goes to the bathroom and sees two soldiers who have killed themselves.
Obel's 'Riverside' is from her debut studio album Philharmonics, which was released in 2010. The album was such a hit, it sold almost half a million copies in Europe alone and garnered Obel a slew of awards including Best Album and Best New Artist at the Danish Music Awards.
Since its release, Agnes Obel has produced two more albums, with her latest one Citizen of Glass coming out last year.
'Riverside' itself has also been played previously in an episode of the popular medical drama series 'Grey's Anatomy', the CW series 'Ringer' and in the Australian comedy-drama 'Offspring'.
Related: Agnes Obel's gorgeous 'Fuel To Fire' featured on 'How To Get Away with Murder'
'Riverside' is an interesting piece as, at initial listening, it sounds quite jolly but it's not at all. It's a somber piece about tragedy and trauma, and perfectly fitting the shock and horror of the scenes in 'The Mist' where it was played.
After all, you wouldn't really call these lyrics jolly now would you?
I walk to the borders on my own
To fall in the water just like a stone
Chilled to the marrow in them bones
Why do I go here all alone
Oh my God I see how everything is torn in the river deep
And I don't know why I go the way
Down by the riverside
The official video for 'Riverside' was shot in 2010 on Super-8 video, and was directed by Alex Brüel Flagstad.
Watch it below.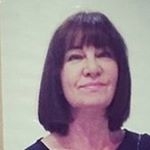 Latest posts by Michelle Topham
(see all)