The third and final season of the Netflix horror Locke & Key has finally been released and, along with the high and quite scary drama, the fantasy drama features some brilliant contemporary songs on its soundtrack.
Songs that include American indie singer songwriter Aisha Badru's 'Dreamer'.
That track was played on Locke & Key, Season 3, Episode 1, "The Snow Globe" this week.
It was heard during the montage as Tyler finds Carly in the dive bar, Nina calls Josh, and as Bode is writing a new entry in the Key Diary.
Aisha Badru's 'Dreamer' was released on her debut studio album Pendulum, which came out in 2018 via Nettwerk Music Group.
The track is a slow, melancholic song that talks about forgetting the wonderful things around us.
Things we should try to remember as we get stuck and drowning in negativity and pain.
Badru herself said about her Pendulum album:
I've spent many days wondering why unfortunate things happen. Wondering why things didn't work out, why I deserved a broken heart, or why the world is the way it is. Every song on my album points to an underlying gift in the painful experiences I've endured.

Without the hardships, I'd lack the lessons I've gained that have cultivated who I am today.

I hope Pendulum opens a window that allows my listeners to see how the dark and light aspects of life form a marriage that serves as a catalyst that initiates tremendous growth.
Listen to Aisha Badru's 'Dreamer' as heard on Locke & Key in the video, and on her Pendulum album below.
Learn more about New York-based singer songwriter Aisha Badru on her official website.
The final season of Locke & Key is now streaming on Netflix.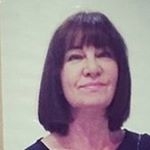 Latest posts by Michelle Topham
(see all)