The new episode of 9-1-1: Lone Star had some interesting choices of music on its soundtrack this week, including Al Bowlly's 'Dreaming' — 9-1-1: Lone Star, Season 3, Episode 4, "Push".
That track was the music playing as Grace is giving birth.
And, if you hadn't heard Al Bowlly's 'Dreaming' before, or didn't know who Al Bowlly was, believe me you are not alone, as I wasn't familiar with the song or Bowlly either.
And I'm British.
And I say "I'm British" as apparently Bowlly was quite famous in Great Britain way back in the 1930s when he released more than 1,000 songs.
The singer himself was born in Mozambique in 1898. His parents moved to South Africa soon after where he was then brought up.
After moving to the United Kingdom in the 1920s he was eventually given a recording contract, and started recording and releasing hundreds of songs.
Al Bowlly's 'Dreaming' was released in March, 1940 and was one of seven songs the singer released during that month alone.
Sadly, Bowlly himself died at the age of 43 during a Luftwaffe bombing raid on London.
Listen to Al Bowlly's 'Dreaming, as heard on 9-1-1: Lone Star below. The song is a typical 1930s style popular song, but still very pretty.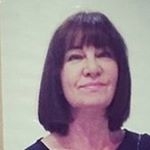 Latest posts by Michelle Topham
(see all)