American singer songwriter Al Green's 'Let's Stay Together' was one of the songs played on The Handmaid's Tale soundtrack this week — The Handmaid's Tale, Season 5, Episode 5, "Fairytale". The song was played over last night's episode's end credits.
Al Green's 'Let's Stay Together' is the title song and lead single from the singer's fourth studio album.
Released in January, 1972, the song hit #8 on the Billboard 200 chart, and eventually went on to chart in 10 other countries, including the United Kingdom, Canada and New Zealand.
'Let's Stay Together' also hit #1 on the Hot Dance Club Songs chart, and was eventually certified Silver in the United Kingdom.
Interestingly too, while 'Let's Stay Together' became Al Green's signature song, the track has also been recorded and released by a huge number of other people. They include Tina Turner, Al Jarreau, Roberta Flack, Seal, Boyz II Men, Michael Bolton, Shirley Bassey and Robin Thicke.
Listen to Al Green's 'Let's Stay Together' from The Handmaid's Tale in the video of the singer beautifully performing the song live, and on the iconic singer's album of the same name.
https://open.spotify.com/album/58eMx3QrTkiRmGGbSz2XL0?si=iO94PioBTsutnL6ZRAzreg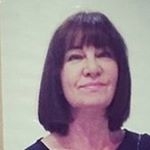 Latest posts by Michelle Topham
(see all)