The amazing Alabama Shakes just continue to get more and more attention. This time with their track 'Sound and Color' being featured on the Mr. Robot finale — Season 1, Episode 10 "eps1.9_zer0-day.avi" — last week.
A track that fit perfectly with the feel and the theme of this amazing TV show.
Alabama Shakes' 'Sound and Color' is the title track from their new album of the same name. And I only have one gripe with it — at just three minutes, it's a bit too short.
As for the album, it's amazing. A fabulous follow up to the band's debut album, with every track so emotional and raw.
And, if you can't get enough of Alabama Shakes' stupendous lead singer Brittany Howard, right now you don't have to. She's just released a new album with a new band  — under the pseudonym Thunderbitch — and, where Alabama Shakes is more blues, Thunderbitch is pure rock and roll, much heavier, and, yep, phenomenal.
You can stream Thunderbitch on the band's website.
Now listen to Alabama Shakes' wonderful 'Sound and Color' in the video below.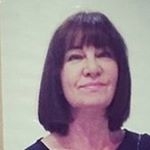 Latest posts by Michelle Topham
(see all)