The ABC drama Will Trent continued its run last night, and also continued to feature superb music on its soundtrack with its inclusion of Alabama Shakes' 'You Aint' Alone' on Will Trent, Season 1, Episode 8, "Two Hundred Dollars and a Bus Pass".
That song was played as Will is with Angie and Nico toasting Allison's life at the end of the episode.
Alabama Shakes' 'You Ain't Alone' was first released on the now-defunct rock band's debut studio album Boys & Girls.
The song was the fifth track on the album, and was recorded at a time when the band had still not signed to a major record label.
It became an album that, not only attracted huge attention for the back-then still largely unknown indie band, but also spawned a single called 'Hold On' that was ultimately nominated for three Grammy Awards.
Those nominations, plus a variety of appearances on high profile late night TV shows, put Alabama Shakes on the music industry map.
Their album Boys & Girls went on to chart in 15 countries, but was the most successful in the United States where it hit #2 on the Top Alternative Albums chart, #3 on the Billboard Top Rock Albums chart and, in the biggest surprise, #6 on the Billboard 200.
Alabama Shakes then released a second album before lead singer Brittany Howard left in 2018 to concentrate on a solo career. Sadly, the superb band has not released any new music since.
Listen to Alabama Shakes' 'You Ain't Alone' as heard on Will Trent in the video, and on the band's Boys & Girls album.
Watch Will Trent on ABC, and listen to more music from the hit series on Leo Sigh.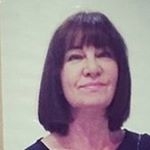 Latest posts by Michelle Topham
(see all)