With songs from Demi Lovato, Regina Spektor, Girli, Mozella,Wayfarers and NoNoNo, the new Netflix movie Feel the Beat soundtrack has some very cool sounds to offer.
One of the best of the list, however, is Alessia Cara's 'A Little More', a track that was not only featured on the Feel the Beat soundtrack, but has also been chosen by Music Supervisors for the TV series Siesta Key and the Netflix movie The Willoughbys in the past.
It is a laid-back, sweet and mellow acoustic song with a minimalist sound, and with the lovely message that Cara is so in love she wants as much time with her chosen one as possible. And is that so wrong?
Alessia Cara's 'A Little More' was released in July, 2018 and is from the Grammy Award-winning singer's sophomore studio album The Pains of Growing. It was not, however, one of the three singles released from the album.
The song was self-produced by the Canadian singer and was something she put wrote in her basement and decided to release just for her fans' enjoyment.
Listen to Alessia Cara's 'A Little More' from the Feel the Beat soundtrack in her official music video.
It too is a lovely little thing as it was put together from several home videos she filmed as she drove next to the ocean, walked up in the Hollywood Hills, snacked in hotel rooms and goofed around with friends. All filmed in a style reminiscent of 1960s movies.
Feel the Beat stars Sofia Carson and is now streaming on Netflix and, while its story about a failed Broadway dancer now turned teacher of a preteen dance troupe back in her home town is formulaic, it is well worth a watch for the movie's soundtrack alone.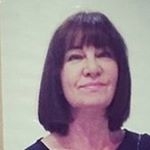 Latest posts by Michelle Topham
(see all)