There is a song with an interesting background that showed up on the latest episode of Legacies last night — Legacies, Season 4, Episode 11, "Follow the Sound of My Voice".
The song is Alex Warren's 'Remember Me Happy', and was played on the episode as Finch tells Jed the Truth Weed has finally worn off. They both then lie to each other to prove it.
And I say the song has an interesting background as it is Alex Warren's first song to be licensed for play on a hit TV series.
It is also a damn good achievement considering it is only Warren's third single, he has just been releasing music since last June, and that he only recently began moving his career away from being a successful YouTuber to becoming a singer songwriter as well.
Like all of his releases so far, Warren's 'Remember Me Happy' is also based on his own life — both the song and the music video that came with it.
A life that saw Warren's father die of cancer when he was just nine years old, the rest of his childhood being lived with an alcoholic mother, and then being made homeless when he was still a teen.
Being one of those so-called influencers (and God, I hate that term) that does actually deserve the huge following he has — because his whole existence is about you can turn your life around — it's nice to see him having such success with his music as well.
Especially because his voice is bloody gorgeous!
Oh and yeah, although Warren already realizes it, I'll just pass it on to you, he does sound and look a little bit like British singer songwriter Lewis Capaldi.
Let's hope he has the same enormous success, eh?
Listen to Alex Warren's 'Remember Me Happy' as heard on Legacies yesterday in the song's music video, and on the Spotify widget.
Then follow the singer on YouTube and Spotify.
Season 4 of Legacies is currently streaming on The CW and, of course, you'll find more music from Legacies on Leo Sigh.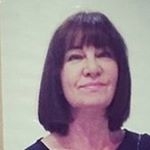 Latest posts by Michelle Topham
(see all)