Singer songwriter Alexi Murdoch's 'Breathe' was featured on Mistresses this week — (Series 4, Episode 9 — "The Root Of All Evil"). It was played during the end video montage. And it is one of the prettiest songs I've heard in a while — especially sung in Murdoch's distinctive and quite quirky accent.
But this is not the first time Alexi Murdoch's music has been featured in a TV series. In fact, it's more often than not that his songs are featured, with Murdoch's music appearing in series like House, Prison Break, Grey's Anatomy, Scrubs, Ladder 49, Without A Trace, Parenthood and The O.C. among many many others.
As for Murdoch, he is an extremely interesting singer. He is British but currently lives in Berlin and, although he has had a huge amount of interest from major record labels, he has always opted to release his music independently on his own record label. It's all about having complete creative control.
That has not stopped him being successful, however, as his album Time Without Consequence hit the number 25 spot on the Billboard Heatseekers chart. And his EP sold over 50,000 copies when it was released.
Listen to Alexi Murdoch's 'Breathe' in the video below, to see just how lovely it really is. It's from his album Time Without Consequence, which you can grab on all major digital music sites.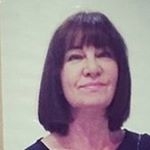 Latest posts by Michelle Topham
(see all)