Listen to Alice Cooper's 'School's Out' from The Family Guy
Remember that classic Alice Cooper track 'School's Out'? Well, it made an appearance on the latest episode of The Family Guy this weekend — Season 16, Episode 9, "Don't Be a Dickens at Christmas". — 10th December, 2017.
It was heard when Peter fires up his boombox as Angela announces she is going to let everyone leave work early and go home.
Alice Cooper's 'School's Out' is a track the American rock band/singer first recorded way back in 1972 as the title track for their fifth studio album.
And I always thought this was an interesting quote from Alice Coooper himself, aka Vincent Furnier, when he was asked "What's the greatest three minutes of your life?", so he explained why he wrote the song:
"There's two times during the year. One is Christmas morning, when you're just getting ready to open the presents. The greed factor is right there. The next one is the last three minutes of the last day of school when you're sitting there and it's like a slow fuse burning. I said, 'If we can catch that three minutes in a song, it's going to be so big.'"
'School's Out' has shown up in a plethora of TV shows and movies besides The Family Guy, including movies Dazed and Confused, Scream and I Love You, Beth Cooper and TV series Glee, The Simpsons and The Muppet Show.
'School's Out' also has a fabulous music video on YouTube of a live Alice Cooper performance of the track. Watch it and listen to Cooper's 'School's Out' below.
Don't Miss: Listening to Eddie Murphy's 'Party All The Time' from The Family Guy, it's a retro classic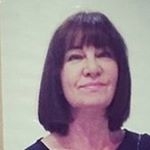 Latest posts by Michelle Topham
(see all)