Listen to Alice Merton's 'No Roots' from 'The Blacklist' and watch her fabulous live performance at Life Ball, Vienna
German singer songwriter Alice Merton's hit single 'No Roots' not only brought Merton to the attention of the music industry, it also showed up on the latest episode of The Blacklist this week — Season 5, Episode 9, "Ruin".
The song was played as the police begin investing the deaths of the people Liz killed.
'No Roots' was released in Europe in 2016 and then in the U.S. in early 2017. It hit the top 10 on charts in eight countries, including the U.S., Austria, and France where it ended up in the number 1 spot and was also certified Gold.
The song was also hailed by critics as one of the best of the year, and a superb start for an otherwise unknown singer.
It was also said that 'No Roots' was the perfect description for Alice Merton herself. A singer who was born in Germany, but just months afterwards moved with her family to the U.S. and then Canada.
In the 24 years since, Merton has moved at least 12 more times, the last move taking her back to Berlin, Germany where she lives today.
In August of last year, Merton also released her second single Hit the Ground Running.
Below, you can watch the official video for 'No Roots', but below that is another video of a spectacular live performance Alice Merton gave of 'No Roots' last year during Vienna's Life Ball.
An event where I first saw her perform live, and where she got a massively positive response from the enormous crowd. So much so, 'No Roots' then hit the number 2 spot on the Austrian charts.
Watch below.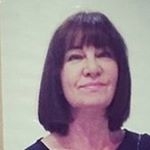 Latest posts by Michelle Topham
(see all)