Minneapolis-based indie soul singer Alison Scott's gorgeous cover of Elton John's 'Madman Across The Water' was featured on 'Ray Donovan' this week — Season 5, Episode 1, "Abby".
The track was heard right at the end of the episode as Mickey leaves Ray sleeping in Bridget's bed and goes to bed, and then as the closing credits roll.
Scott's version of 'Madman Across The Water' is her first ever TV placement and she is rightfully excited about it, saying on her website:
"Can you believe it!?! We got our first TV song placement! Our version of "Madman Across The Water" (originally by Elton John) will be in the SEASON PREMIERE of Ray Donovan. If you are a fan of the show, or perhaps you just want to tune in for fun, the show will air this Sunday night, August 6th on Showtime at 9pm ET- or 8pm here in MN! The song will play through part of the final scene and into the end credits. I'm SOOOO excited. I'm totally going to cry when I watch it. If you know me well, you know this to be true."
The indie singer goes on to mention the song was one she sang during Love Lies Bleeding, an Elton John tribute show she performed in several years ago.
As for Scott, she's been involved in the Minneapolis indie music scene for more than a decade, and has released six albums, with her last album Stone Cold Love releasing in August, 2015.
Related: Listen to the fabulous Mazzy Star classic 'Fade Into You' as featured on 'Ray Donovan' this week
In November last year, Alison Scott announced on her site that she was taking a break from performing for the foreseeable future. Not surprising really, when she mentions she has performed in more than 800 shows over the last 12 years, many of them for free as she just wanted to get her name out.
Now, with the feature of Alison Scott's 'Madman Across The Water' on Ray Donovan, she may very well have achieved just that.
Good for her!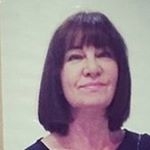 Latest posts by Michelle Topham
(see all)