The late Avicii's 'Wake Me Up' was one of the tracks played on the new sitcom Bupkis this week — Bupkis, Season 1, Episode 2, "Do as I Say, Not as I Do".
In the case of Avicii's 'Wake Me Up', which features vocals by Aloe Blacc, the track played during the scene where the DJ calls the family onto the dance floor just as Peter begins to eat cake.
Advertising
The song also plays over the episode's end credits.
And I say "Avicci's 'Wake Me Up' because, when you get right down to it, American singer Aloe Blacc not only wrote the song, but he also performed it.
The only thing Avicci did was mix it, so there's that.
'Wake Me Up' came out in late 2013 as the lead single from the now-late Swedish producer's debut studio album True.
An album that featured a slightly different and more country-style sound than what the Swedish electronic music producer had been creating in the past.
Advertising
The single charted at #1 on charts in an amazing 33 countries as well as ranking in the Top 10 in a number of others.
In the United Kingdom, 'Wake Me Up' hit #1 on the UK Singles chart, while in the United States it charted at #1 on four different charts, as well as at #4 on the very important Billboard Hot 100.
The song has since been named as one of the highest-charting tracks of the last decade, while skyrocketing Avicii to super stardom.
Sadly for the young Swedish producer, the immense adulation and success he earned from his music did not seem to sit well with him.
Neither did the extreme scrutiny he always seemed to be under by both the music industry and fans.
Avicii committed suicide in April, 2018 at the young age of 28 years old while on holiday in the Middle East. His family admitted later that he had sadly been suffering from mental health issues for a long time.
Listen to Aloe Blacc and Avicii's 'Wake Me Up' in the video and on Spotify.
And, yes, one think I disliked about the Swedish producer is that he used singers to provide the vocals for his songs but did little to promote them, or even name them on his Spotify/Deezer albums.
Yet, without them, his mixes would have been minimally successful at best.
It is one big reason why I rarely listen to Avicci's music as, come on dude, that's just bloody selfish.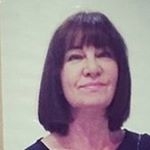 Latest posts by Michelle Topham
(see all)