Listen to Aloe Blacc's 'Make Way' from Grey's Anatomy
Soul, hip hop and funk singer songwriter Aloe Blacc's 'Make Way' was featured on Grey's Anatomy this week — Season 14, Episode 14, "Games People Play".
The gospel-tinged track was heard during the montage as Owen agrees to Amelia's sex proposal, Maggie turns the interns away, Jackson tells Maggie about his feelings and Meredith goes to look for her mother's journals.
Aloe Blacc's 'Make Way' is a brand new single from the 39-year-old American artist. It dropped just two days ago and is already getting stellar reviews, and a boatload of fan love due to its catchy melody and upbeat feel.
Showing up on Grey's Anatomy is not going to hurt the track's success either. Neither is its radio-friendly feel, or a sound that seems very much like it has been written for use in TV shows or as the music for TV commercials, as I have a feeling quite a few major companies will definitely be coming calling.
As for Blacc, he came to fame for writing and singing on Avicii's 2013 mega-hit song 'Wake Me Up', which made it onto the top spot on the music charts in 22 countries.
The singer is also half of the hip hop duo Emanon, so he is a busy man.
Listen to Aloe Blacc's 'Make Way' in the official video below. But just be warned, with that gospel-like intro and its catchy beat, get ready for it to work its earworm magic on you more than you might like.
Related: Why Ellen Pompeo gave an interview about making $20 million for Grey's Anatomy — it was all about female empowerment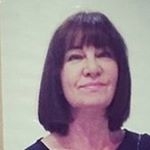 Latest posts by Michelle Topham
(see all)