One thing I love about the music TV show music supervisors often dig up, is much of it would evade my knowledge if it wasn't suddenly used on a show's soundtrack.
After all, many of these music supervisors have extensive experience of world music I don't have.
Take Amanaz's 'Sunday Morning'. A song that showed up on last night's episode of Servant — Servant, Season 3, Episode 9, "Commitment".
That song was played during the scene in the kitchen, and was recorded by a Zambian band I would never have heard of otherwise.
Amanaz, by the way, only released one album back in the mid-1970s, as the band split up soon afterwards.
Called Africa, it featured three tracks in the Zambian language of Bemba, with the rest in English, including Amanaz's 'Sunday Morning'.
A mellow, guitar and bass-driven song, it's just the thing to listen to on a Sunday morning over coffee with the one you love.
Listen to Amanaz's 'Sunday Morning' from this week's Servant on the band's Africa album, and in the video.
Watch Servant on Apple TV+.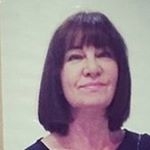 Latest posts by Michelle Topham
(see all)