The new espionage thriller All The Old Knives was released on Friday and, with it came a lovely cover of British rock band The Cure's 'Lovesong', which was played over the movie's end credits.
That cover is Swedish indie folk singer Amanda Bergman's 'Lovesong', and it is a sweeter more dreamy version of its original, which, while it was a love song the likes of which The Cure didn't usually release, it still managed to have that almost ominous feel of most Cure songs.
Amanda Bergman's version of 'Lovesong' is slower and more tender, and a nice change.
Although I do still prefer the original.
The Cure's original 'Lovesong' was released in 1989 as the third single from the band's eighth studio album Disintegration, and went on to become one of the alternative band's most recognized songs.
That's why it takes some guts to release a cover version of the track as, not done well, it would pale in comparison to the original. Bergman's definitely doesn't do that.
Listen to both Amanda Bergman's 'Lovesong' and the original Cure song in its official music video below and you will hear Bergman's version is definitely sweet.
All The Old Knives stars Chris Pine, Thandiwe Newton, Laurence Fishburne and Jonathan Pryce, and is currently showing in select theaters and on Amazon Prime.
The film has a great cast but, unfortunately, it isn't getting rave reviews, with some saying 'Lovesong' was the only decent thing about it. Yikes!
Oh and, while much of it takes place in Vienna, a city I currently live on, no, it wasn't filmed here.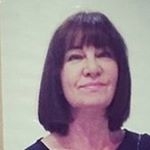 Latest posts by Michelle Topham
(see all)