As songs go, Amandla Stenberg's 'Be Mine' doesn't have much of a melody. Instead, it is more like sounds knitted together to create an atmospheric-laden experiment art piece, than an actual song.
Not something I can honestly say grabs me that much, but more power to her for releasing it.
It did, however, obviously grab the Music Supervisor of the new smash hit HBO series Euphoria, as Amandla Stenberg's 'Be Mine' showed up on this week's episode — Euphoria, Season 1, Episode 7, "The Trials and Tribulations of Trying to Pee While Depressed".
It played as we watch Jules on the train going to meet her friend.
'Be Mine' was released earlier this year, and is one of just four tracks the popular American actress, singer, songwriter has released so far.
Her 2018 release 'Always' was also featured on the movie The Hate U Give. A movie in which Stenberg also starred.
Listen to Amandla Stenberg's 'Be Mine' in the video below and in the Spotify widget below that.
Again, I think it's a sound that takes some getting used to, but it definitely has its place. It also worked beautifully as an accompaniment for just how phenomenally cool the Euphoria character Jules is.
More on Euphoria: You will find more music from Euphoria discussed and linked to on Leo Sigh here.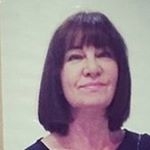 Latest posts by Michelle Topham
(see all)