Listen to Amber Run's 'Fickle Game' from Suits
British indie rock band Amber Run's 'Fickle Game' was featured at the end of the latest episode of the USA networks' legal drama series Suits — Season 7, Episode 16, "Good-Bye" last week.
The track was played at the end of the episode and, can I just say, Amber Run lead singer Joshua Keogh's touchingly plaintive vocals and that gorgeously powerful electric guitar was perfect for that scene.
Amber Run's 'Fickle Game' is from the Nottingham based band's sophomore album, For a Moment, I Was Lost, which was released in February, 2017.
The album itself was part of an interesting time for Amber Run, as they had just been dropped by a major label (RCA/Sony) at the same time as their drummer, Felix Archer, left the band.
But instead of deciding it was all too much, Amber Run went ahead and signed with indie label Easy Life Records, and then went on to produce and release their second album For a Moment, I Was Lost.
That album not only included the gorgeous 'Fickle Game', but also 'Stranger' and 'Perfect'. One song (Stranger) that is far more stripped down than the band's previous album's songs and, in my opinion, better. The other (Perfect) definitely more complex, but still beautiful.
As for Amber Run, they will be releasing another EP on May 11th. Called The Assembly, you can currently pre-order  the four-track EP in a variety of options, including one with a band t-shirt, on the band's own store.
Now listen to Amber Run's 'Fickle Game' from Suits in the official VEVO music video below and in the Spotify widget below that.
And, when you do, I dare you not to hit Replay again and again. I know I did when I first heard it. Because it will give you the biggest goosebumps you have ever had.
Related: Listen to Leon Bridge's 'Rivers' from Suits — it's beautiful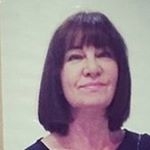 Latest posts by Michelle Topham
(see all)