British-American rock band America's 'Lonely People' was one of the songs played on the new episode of Poker Face yesterday — Poker Face, Season 1, Episode 8, "The Orpheus Syndrome".
The track was heard as Charlie arrives at Arthur's house to deliver the hair. Soon afterwards, the two become firm friends.
America's 'Lonely People' was released as the second single from the band's fourth studio album Holiday, which came out in 1974 on the Warner Bros. label.
It charted in Canada, Australia and the United States, but saw its biggest success in the U.S. where it made it to #1 on the Easy Listening chart, #5 on the Billboard Hot 100 chart, and ranked high up on three other American charts.
The song itself was written as an upbeat response to the Beatles 'Eleanor Rigby'. A track with the now-famous line "All the lonely people: where do they all come from…where do they all belong".
At the time, band member Dan Peek wanted to respond to that melancholy. He was just about to get married, and wanted people to know you might be lonely now but, that can change. Especially if you meet the right person.
Since its release, 'Lonely People' has become almost as iconic as 'Eleanor Rigby', and is still to this day one of America's most-loved songs.
Listen to America's 'Lonely People' as heard on Poker Face in the video, and on America's Holiday album.
The first season of Poker Face is now on Peacock. It is currently Peacock's most-watched new series.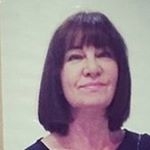 Latest posts by Michelle Topham
(see all)