American indie singer songwriter Amy Stroup's 'In The Shadows' was the melancholic song playing over the Virgin River, Season 5, Episode 3 end credits this week.
The song began playing as Brie confronts Brady about his friend's death, and then finds out the fentanyl is being shipped through the lumber yard.
Brien asks Brady to leave as she "needs time to think". She then walks into the house leaving him standing in the yard as the song plays, and then continues over the episode's end credits.
When was Amy Stroup's 'In The Shadows" released?
The song was released by the indie singer songwriter as a standalone single in February, 2016 on the Milkglass label.
The 'In The Shadows' lyrics are perfect for that Virgin River scene, as they talk about the problems that happen when things are hidden away in the shadows.
After all, hidden things have a habit of being brought to light, and when that happens it can often cause more problems than if they had been revealed in the first place.
A whisper in the darknessIn the quiet it'll growYou try to hide it in the farthest placeBut everybody knows
Listen to Amy Stroup's 'In The Shadows' as played on the new season of Virgin River via the Spotify player, and on the video.
The latest season of Virgin River is now streaming via Netflix.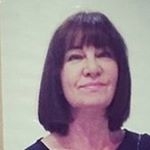 Latest posts by Michelle Topham
(see all)