Listen to Amy Winehouse's 'Back to Black' from 'Suits' 
Amy Winehouse's hit single 'Back to Black' was featured on 'Suits' this week — Season 7, Episode 1, "Skin in the Game".
The song was heard in the montage when Donna tells Mike she is the new senior partner, Gretchen tells Donna congratulations for having 'skin in the game', and Harry goes to Paula's office and kisses her.
'Back to Black' is from Winehouse's second and last studio album of the same name, and is one of her most popular and most critically acclaimed songs. It was co-written by Winehouse and Mark Ronson, and was inspired by her relationship with her husband who left her for his ex-girlfriend.
'Back to Black' has been featured in a number of TV series before 'Suits', including 'Gossip Girl' and 'Westworld', as well as TV trailers for 'Orphan Black' and 'The Shadow in the North'.
The Back to Black album won a Grammy for Best Pop Vocal Album.
Related: 'Suits' has had some incredibly good popular music featured in its episodes in the last couple of years — including these
Listen to Amy Winehouse's 'Back to Black' in the official video below.
When the video was first released, it featured a scene with Winehouse mourning over a grave and the inscription "R.I.P. the Heart of Amy Winehouse". That scene was deleted from the video after her death in 2011 at the age of only 27.
And, if you love this song, there is a gorgeous version with different lyrics that is sung by 10-year-old Danish singer Angelina Jordan you really should hear.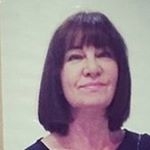 Latest posts by Michelle Topham
(see all)