That utterly rousing track played on the Paramount+ supernatural drama Evil this week was indie rock singer songwriter Andrew Bird's 'Fake Palindromes' — Evil, Season 2, Episode 11, "I Is for IRS".
It was the track heard as Sheryl (fabulously played by Christine Lahti) is in the bar after her strange goings on with Leland.
Andrew Bird's 'Fake Palindromes' is from his third studio album — Andrew Bird & the Mysterious Production of Eggs — which was released back in 2005 via Righteous Babe Records, and was an album notable for the standout 'Fake Palindromes'.
The track itself was placed on Pitchfork's Best Songs of the 2000s list and, more than 15 years after its release, is still a fan favorite. So much so, Bird released the album again in 2017.
Andrew Bird himself has recorded 17 studio albums, six live albums and 10 EPs, with his last release his collaborative studio album These 13 earlier this year.
He also performs on albums by a massive number of other musicians, including My Morning Jacket, Ani DiFranco, Dosh, Kristin Hersch and The Autumn Defense.
As well as releasing a large number of recorded works, Bird is a musician who has had an extremely successful career licensing his songs for play on hit TV shows, with songs played on shows as diverse as Private Practice, One Tree Hill, Fargo, Dickinson, Girls, The Good Wife, Parenthood, The Young Pope, New Amsterdam and This Is Us.
'Fake Palindromes' has also been played on The Good Wife.
Listen to Andrew Bird's 'Fake Palindromes' from last night's Evil in the video, and on his Andrew Bird & the Mysterious Production of Eggs album below.
Evil is currently airing on Paramount+.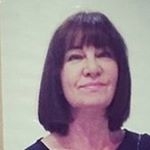 Latest posts by Michelle Topham
(see all)