Indie rock singer songwriter Andrew Bird's 'Night's Falling' was played on last night's Ted Lasso on Apple TV+ — Ted Lasso, Season 3, Episode 2, "(I Don't Want to Go to) Chelsea" (March 22nd, 2023)
The track was heard playing over the ending scenes, as Trent is in the office talking to Roy and Ted, and as Trent leaves after making amends to Roy somewhat. It continues playing over the episode's end credits.
Advertising
Andrew Bird's 'Night's Falling' was released in December, 2020 on the indie singer's 13th studio album Hark!, which came out on the Loma Vista record label.
The album is a Christmas-themed album but, interestingly, it didn't grab listeners attention enough to chart. Even though half of America is listening to Christmas music for most of December.
Since its release, the prolific musician has released two more full-length albums and several singles. Interestingly again, none of which charted, which surprises the hell out of me as Andrew Bird's music is lovely.
Andrew Bird himself began his professional music career way back in 1996 when he released his debut album Music of Hair.
The American musician then began several collaborations with the jazz band Squirrel Nut Zippers over the next few years, as well as created music with his own band Andrew Bird's Bowl of Fire.
Advertising
He finally went solo in 2003 after Bowl of Fire disbanded, which ushered in his most prolific period.
Listen to Andrew Bird's 'Night's Falling' as heard at the end of this week's episode of Ted Lasso on his Hark! album, and in the video. Like I said, quite lovely.
You can watch Season 3 of the critically acclaimed Ted Lasso on Apple TV+ now.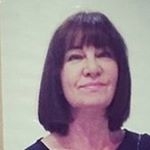 Latest posts by Michelle Topham
(see all)