The now defunct Northern Irish psychedelic indie rock band Andwella's 'She Taught Me To Love' was one of the cool songs showing up on the new season of the horror series Locke & Key on Netflix this week — Locke & Key, Season 3, Episode 2, "Wedding Crashers".
The track was playing as Bode is giving his speech.
It continues playing as Tyler and Kinsey are at the bar.
Andwella's 'She Taught Me To Love' is from the Irish band's People's People album, which came out in 1970 on the Reflection label.
It was their last album, before the band broke up a year later.
Band lead vocalist Dave Lewis then gained some prominence after he wrote the mega-hit song' Happy to Be on an Island in the Sun' for Greek singer Demis Roussos.
A song that was an enormous hit all over Europe, and made Roussos himself a superstar.
Listen to Andwella's 'She Taught Me To Love' as heard on the final season of Locke & Key this week in the video.
You can also hear the song on Andwella's People's People album below.  An album that was the band's fifth and last album, as the band broke up soon after.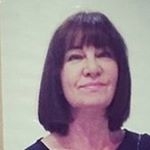 Latest posts by Michelle Topham
(see all)