The new Canadian low-budget comedy horror film Zombie Town premiered in movie theaters this weekend to middling reviews.
That being said, the film does feature several superb songs on its soundtrack, including the one playing over its end credits.
That song is Andy Kim's 'Rock Me Gently'.
A track that is now one of the Canadian singer songwriter's biggest hits, and one that has become a classic pop rock song since its release.
When was 'Rock Me Gently' released?
The cool pop rock track was released by the indie Canadian singer in mid-1974 after he had not had a hit song in several years.
Due to that, he was no longer signed to a record label so created his own — Ice Records — and recorded and released 'Rock Me Gently' under that label.
The song went on to grab the attention of executives at Capitol Records who signed him to the major label.
When Kim's 'Rock Me Gently' was released via Capitol in June, 1974, the song was originally a slow burn taking over three months to reach #1 on the Billboard Hot 100 chart.
It also eventually charted at #1 on the Cash Box Top 100, and at #1 in Canada, as well as hitting charts in South Africa, Ireland, Australia and Germany.
The song is his final Top 10 hit, with subsequent releases not earning the same attention.
At the now-age of 76, his most recent release was his 2015 studio album It's Decided.
Listen to Andy Kim's 'Rock Me Gently' from the Zombie Town end credits in the Spotify widget, and in the video below.
Zombie Town stars Dan Aykroyd, Chevy Chase, Madi Monroe, Marlon Kazadi and Brenna Coates. The comedy horror film is now playing in movie theaters across Canada and the United States.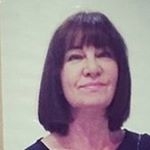 Latest posts by Michelle Topham
(see all)