Oh, I so used to love, love, love American singer songwriter Anita Baker. So much so, I had her 1986 smash-hit album Rapture on repeat for  months, and even bought the album's songbook, even though I can't read music.
You can imagine then how much I screamed last night when I watched the latest episode of the Showtime series The Chi, and heard Anita Baker's 'Caught Up in the Rapture' — The Chi, Season 4, Episode 6, "Candyman".
The song was played as Nina, now convinced of Dre's infidelity, meets and then has sex with LaPortia (in a cameo by rapper Da Brat).
Anita Baker's 'Caught Up in the Rapture' was originally released in October, 1986 as the second single from her sophomore studio album Rapture.
The song became one of several hits from the album, catapulting Baker into massive success in the music world.
It came with an official music video, featuring Anita Baker performing the song live while interspersed with video clips of the singer with the man she loves.
The album itself charted in seven countries, with its highest showing in the United States, where it made it onto three charts and peaked at #1 on the Billboard R&B Albums chart.
Rapture was also certified Gold in Canada, Platinum in the UK and 5x Platinum in the U.S. with its more than five million unit sales.
Listen to Anita Baker's 'Caught Up in the Rapture' as heard on last night's The Chi in both videos below.
Baker herself is currently in a legal battle with her former labels Electra and Atlantic Records over her right to own the masters of her own now-more-than-35-year-old songs.
A right she legally and morally deserves. But hey, we all know most music labels are run by thieving bastards, don't we?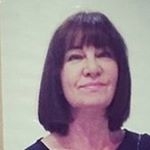 Latest posts by Michelle Topham
(see all)