Swedish actress and singer Ann-Margret's 'Hold Me' was played on the crime drama Godfather of Harlem this week — Godfather of Harlem, Season 3, Episode 9, "We Are All Kings".
The sexy, mellow song was playing in that strange scene as Vincent "The Chin" gets back home to see his wife in lingerie waiting for him.
He then attacks her, as he knows now that she was the one who put out a hit on his daughter.
As for Ann-Margret's 'Hold Me', that song was released by the Swedish artist in 1963 on her 12-track fourth album Bachelor's Party.
It was one of more than 15 albums the singer released over her more than 60-year career, with the now-81-year-old artist still going strong and releasing her latest album earlier this year.
Listen to Ann-Margret's 'Hold Me' as heard on Godfather of Harlem on her Bachelor's Parade album, and in the video.
The song has a very 60s-feel to it, but it is so damned good.
The latest season of Godfather in Harlem is just two episodes away from its finale. You can watch the drama via Amazon Prime.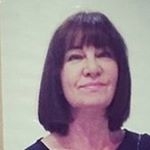 Latest posts by Michelle Topham
(see all)