Mercury Prize-nominated English singer songwriter Anna Calvi's 'Lady Grinning Soul' was that stunning song featured on Peaky Blinders this week — Peaky Blinders, Season 5, Episode 3, "Strategy".
The track was played as Arthur finds the man his wife has been seeing, and beats him with a chair leg in an effort to find out where she is.
Anna Calvi's 'Lady Grinning Soul' is a cover of the iconic David Bowie song, but a much slower, sexier, stripped down version of the song.
Originally released in 1973 as the last track on his Aladdin Sane album. Bowie wrote the song about American soul singer Claudia Lennear.
As for Anna Calvi, the singer songwriter cites not only David Bowie as one of her influences, but also Nina Simone, The Smiths, The Rolling Stones, David Bowie and Debussy.
The London native has had several songs featured on the latest season of Peaky Blinders, including 'Lady Grinning Soul'. She has also written the musical score for Season 5.
Listen to Calvi's version of 'Lady Grinning Soul' in the video below. You can also listen to the remastered version of David Bowie's original song in the video below that.
Related reading: Listen to Cabbage's 'Uber Capitalist Death Trade' from Peaky Blinders, Season 5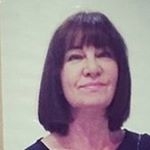 Latest posts by Michelle Topham
(see all)